About us
We are located 25 minutes from Barcelona.
We sell to professionals and the general public.
In our nursery you will find all kinds of plants, trees and shrubs.
We have a wide variety of gardening materials.
Personalized and professional advice.
We make home deliveries.
We have an area of 60,000 m2 of potted plants.
We have a total of 45 hectares of crops.

info@viverosdecardedeu.com
Ctra.BV-5105 de Cardedeu a la Roca, Km. 4 08440, CARDEDEU
We sell to professionals and the general public.

We offer expert advice for all your gardening needs.en
You will find all types of plants, trees and shrubs in our nursery and we will help you to choose it depending on you location.
Delivery service
We provide immediate delivery with crane-truck, flat-bed lorry or van…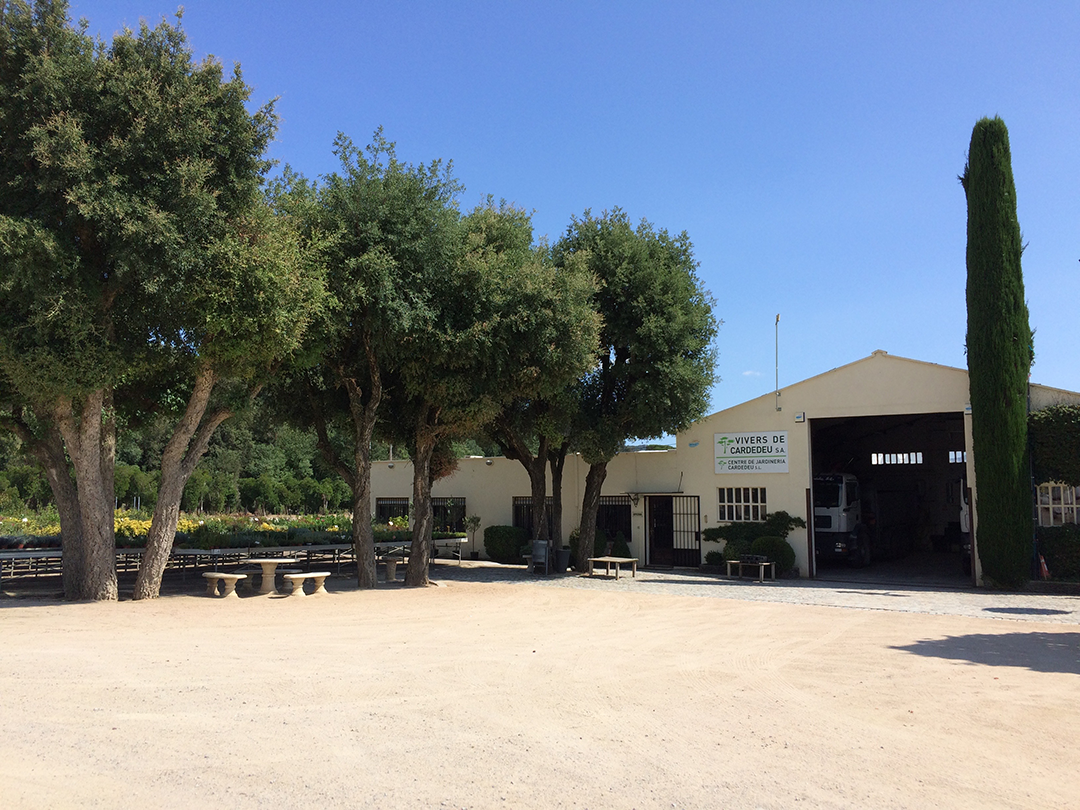 Vivers de Cardedeu, s.a.,
With an area of more than 50 hectares, it has been working since 1972 in the professional area of growing and marketing plants, shrubs and trees.
The company works for the national market, in several European countries and in the Middle East. Nursery authorized by the Generalitat de Catalunya and registered in the Official Registry of Producers, Merchants and Importers of Vegetables with the number ES-09-080013.
Read more about GDPR compliance
Responsible: Vivers de Cardedeu S.A.
Purpose: Collection of personal data to be able to attend to your request
Legitimation: Consent of the interested party
Recipients: No data will be transferred to third parties, except legal obligation
Rights: Access, rectify or delete the data, as well as other rights, as explained in the additional information.

MONDAY TO FRIDAY: from 8 a.m. to 1 p.m. and from 2:30 p.m. to 6:30 p.m.
SATURDAYS: from 8 a.m. to 2:00 p.m.
SUNDAYS: from 9 a.m. to 1:30 p.m.

Ctra.BV-5105 from Cardedeu to La Roca, Km. 4
08440, Cardedeu (Barcelona) 215 Post Office
GPS coordinates: 41º37'29''N / 2º 20' 44' E